With Interactive-sms.co.uk you can send sms text messages directly to any mobile telephone number, on nearly any mobile phone network, anywhere in the world directly from your Interactive-sms.co.uk account.
Simply: –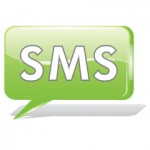 Log into your Interactive-sms.co.uk Account
Add your Name, a word or a number you want the message to be delivered from
Schedule the time and date you want the message sent
Type or paste your message into the message content box
Outbound SMS can also be used to send text alerts to your users and can even be used to set up automatic, 'textback' messages: – this is ideal for giving your clients / customers an immediate response.
Interactive-sms.co.uk 'textback' Service can be used for any business or service: –
For example: –
If a school closes due to extreme weather conditions, the school could immediately set up a 'textback'
Parents would text: – "school-name" and send to 60003
An automatic response would be sent back as: – "School-name is closed today due to poor weather conditions"

or
Flight times and up dates using a, 'textback'
Text: – "Flight ZB1341" and send to 60003
An automatic Response could be sent back as: – "Flight ZB1341 is ontime and scheduled to depart from Heathrow at 16.45BST"
Interactive-sms.co.uk – ensure your clients receive the information they require where-ever they are…
Message Delivery Status.
The Interactive-sms.co.uk Message delivery system tells our clients the Delivery Status of the Outbound SMS Messages that they have sent.
The information given includes:
Message Received by Recipient
Message Delivered to Gateway
This Information helps our clients keep track of the amount of messages that have been received by Handsets, those that have been delivered to the gateway (this is where mobile phones may be switched off or out of coverage area) and those messages that have the Error Delivery Message (this means that the mobile number may be wrong or the mobile phone cannot receive messages at that time).